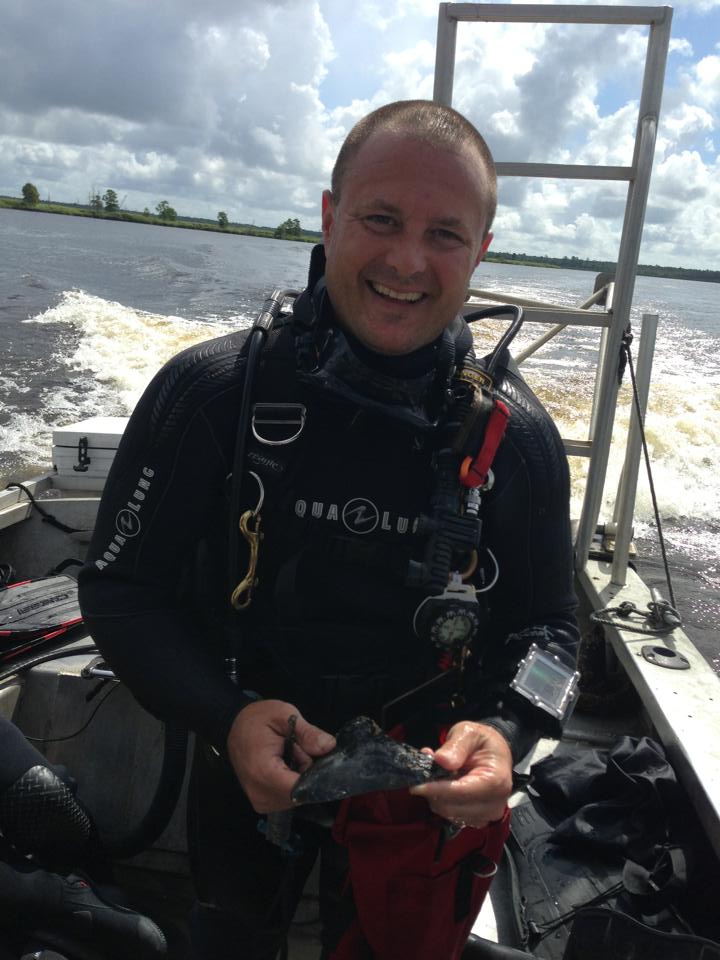 FOUNDER & OWNER
Andy started Columbus Scuba in 1999 as a small business that he ran out of his garage. Through hard work, and a passion for Scuba diving, he and the team have grown Columbus Scuba into the extensive dive family that it is today. Andy is an extremely accomplished diver, instructor, PADI Course Director, and sits on the board of directors for IANTD. He has has certified thousands of divers and scuba instructors in all levels of training and personally has around 10,000 dives in his log book. What really sets Andy apart though, is his generosity and willingness to help other people. Through Columbus Scuba, Andy has created a community where people from all different backgrounds can come together and enjoy the underwater world that Andy loves so much, and that is something really special.
A Message From The Owner
Andy's Credentials
A Message From The Owner
Dear Visitor,
It's been said, "Scuba Divers are the only true explorers left on earth". While the vast majority of earth is covered with water, we have only tapped into a small percentage of all available to be explored.  The ocean has a very similar mineral composition to that of man, yet we know so little about what really lies beneath the surface. The fact is, that just about every living land organism has originated over time from the ocean.  The ocean is constantly moving and changing both over long and short periods of time.  There are depths that have not yet been reached and there may be life that has not yet been found and identified.  There are shipwrecks, rich in history that have disappeared and are waiting to be uncovered and caves riddle many of the land masses we walk on and some appear to never end.
 Underwater exploration dates back thousands of years and has evolved into a giant industry. Many men and woman have devoted their lives to the exploration of the sea and some of their lives have even been lost as a result of their perseverance.
What we do know is this…. The ocean is beautiful, the ocean is magical, and the ocean is spectacular.  Diving can be the catalyst to exploring the variety of aquatic environments that are right at our finger tips and Columbus Scuba  welcomes you to continue your journey visiting the mysterious underwater world.
Columbus Scuba's diving programs will assist you in making your goals a reality by training you through the worlds largest SCUBA training organization, PADI (Professional Association of Diving Intsructors).  Our network of dive centers, quarries, and resorts worldwide will make it possible for you to become fully prepared to enter the professional diving arena. I wish you the best in all your endeavors and welcome you to Columbus Scuba.
Best regards and Safe Diving!
Andy Silverman
Andy's Credentials
GABE WALSH
General Manager
"Assistant to the Regional Manager"
PADI Master Instructor
PADI EFR Instructor Trainer
PADI Advanced Public Safety Diving Instructor
SDI & TDI Instructor

gabe@columbusscuba.com
RICHARD JOHNSON
Scheduling Manager
IDC Staff Instructor

richard@columbusscuba.com
HERMAN SCURLOCK
Equipment Service Manager
Divemaster

herman@columbusscuba.com
BRAD CROUSE
Rental Manager
Open Water Scuba Instructor

brad@columbusscuba.com
BOB BOLDS
Master Scuba Diver Trainer
BARRY BOWEN
Open Water Scuba Instructor
JODY BROOKS
IDC Staff Instructor
Emergency First Response Instructor
TIM BROWN
Pro Development Coordinator
IDC Staff Instructor
AARON BURKETT
Open Water Scuba Instructor
JAROD CALLANDER
Open Water Scuba Instructor
NICK CARROLL
Open Water Scuba Instructor
ALLISON DAWSON
Open Water Scuba Instructor
MARK FILIPPI
Open Water Scuba Instructor
MIKE FLOWERS
Open Water Scuba Instructor
JON HEIDENREICH
Master Scuba Diver Trainer
SCOTT HEIDRICH
Master Scuba Diver Trainer
MIKE HICKS
Open Water Scuba Instructor
CHAD HILL
Open Water Scuba Instructor
MATT HOLBROOK
Open Water Scuba Instructor
RICK KRUZEL
PADI, SDI & TDI Instructor
RICH LAUER
Master Scuba Diver Trainer
JOE MAZIK
Open Water Scuba Instructor
DOUG MULLET
Open Water Scuba Instructor
CHARLES NUTT
Master Scuba Diver Trainer
SCOTT PANSING
Open Water Scuba Instructor
LYNDSEY PARANZINO
Open Water Scuba Instructor
PAUL SHERRY
Master Scuba Diver Trainer
MIKE STAHLMAN
Open Water Scuba Instructor
MARISSA STOPSKI
Open Water Scuba Instructor
SCOTT THOMAS
Open Water Scuba Instructor
GARY WILGUS
Master Scuba Diver Trainer
Technical Diving Instructor
Public Safety Diving Instructor
ABRA WILLIAMS-WITZKY
Master Scuba Diver Trainer
ELIZABETH INGRAHAM
Divemaster
LESLIE LANDMAN
Divemaster
VALERIE MARBURGER
Divemaster
CHARLES RHOADES
Divemaster
SHANE TAYLOR
Assistant Instructor
JESSICA ZAKERI
Divemaster
BRODY CRAIN
Divemaster in training
KEVIN CUTHBERTSON
Divemaster in training
KIM LUCAS
Divemaster in training
JOE NAVARRO
Divemaster in training
JEN PIETRYKOWSKI
Divemaster in training
JOE PIETRYKOWSKI
Divemaster in training
TROY WALKER
Divemaster in training
DON WHITE
Divemaster in training