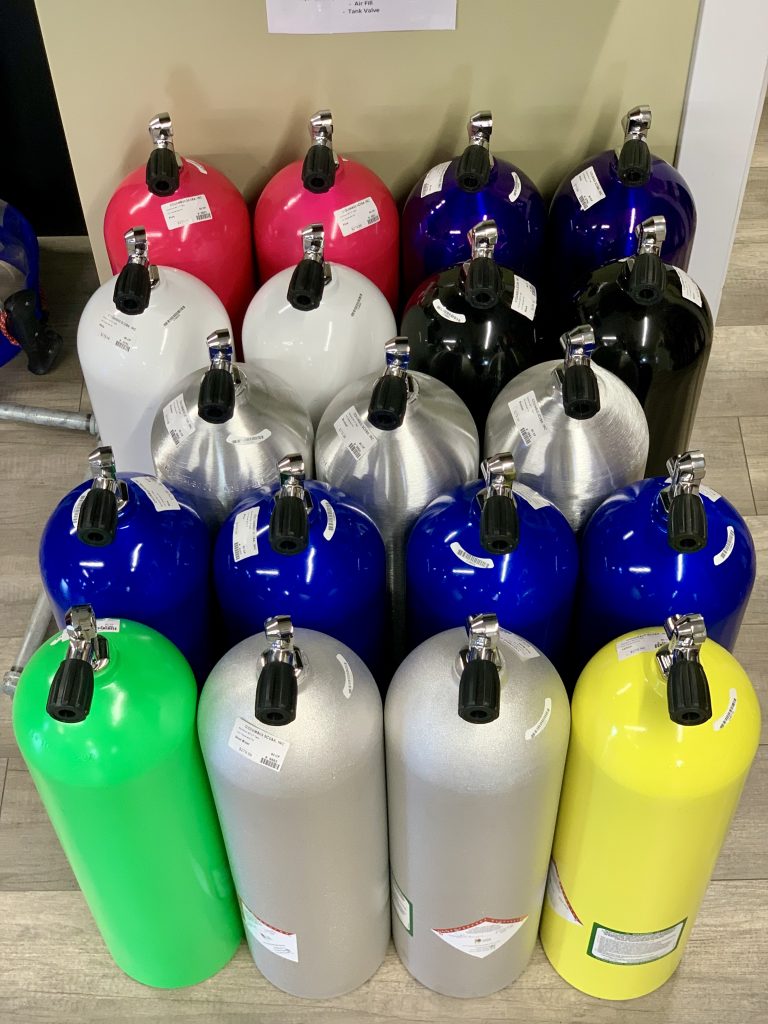 Columbus SCUBA, Inc. (CSI) works hard to make sure our students and customers get the best products available.  Our staff has made great strides in working with equipment manufacturers and becoming authorized dealers.  Our dedication to quality ensures our patrons are suited for their underwater experience in the equipment they want and need.  Please feel free to let us know if you have any questions or are interested in anything these manufacturer's offer.  Remember, we are in equipment sales to provide you with the quality equipment at the best price possible.  Talk to us before you buy online.
If a deal sounds too good to be true, it probably is. Make sure that you are aware of the risks before trusting your health and safety to a used or knock-off brand piece of equipment. 
We keep a large inventory of all things diving in stock at all times. If you know you're in the market for some new equipment, but need help deciding what options will work best for you, don't hesitate to come and see us. Our staff will walk you through the options that are best suited to your needs based on the type of diving you plan on doing & your budget.
We are authorized dealers for the following manufacturers: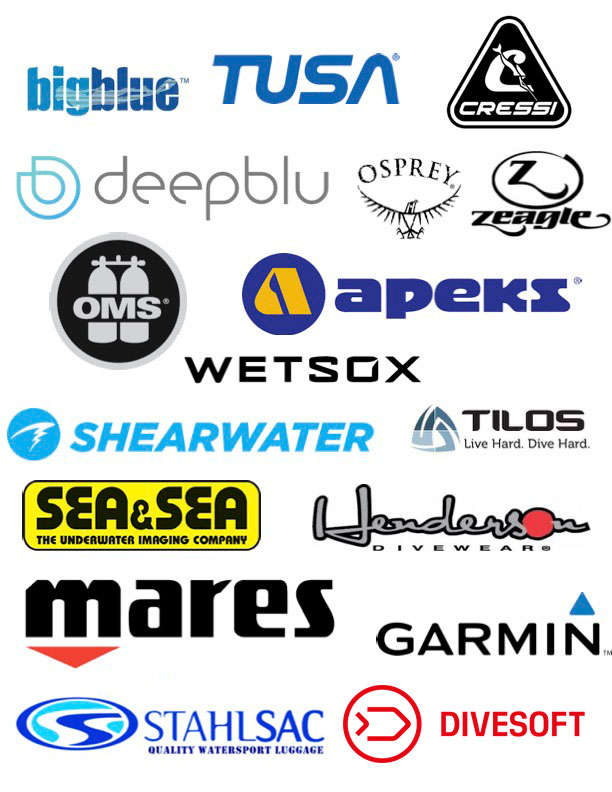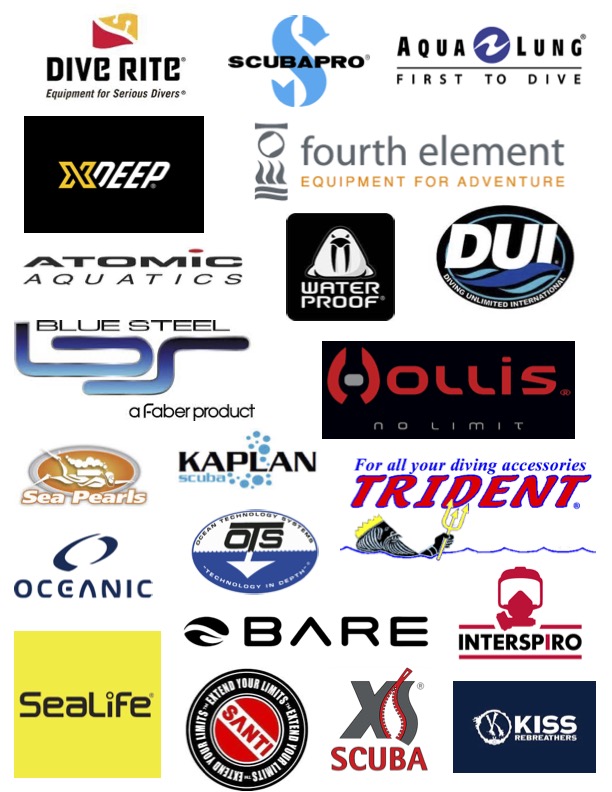 WE PROVIDE THE FOLLOWING EQUIPMENT SERVICES:
Regulator Inspection – Free if your regulator was purchased at Columbus Scuba, $24.99 if your regulator was purchased elsewhere.
Regulator Rebuild – The dive industry recommendation is to rebuild your regulator every 2 years or every 100 dives. A full rebuild is $89.99 (plus parts). To service just 1 stage of the regulator is $34.99 (plus parts), to service 2 stages of the regulator is $69.99 (plus parts).
BCD Inspection – Free if purchased at Columbus Scuba, $24.99 if purchased elsewhere.
BCD Repairs – We can repair just about any issue on a BCD, and cost depends on what parts and labor are necessary to make the repairs.
Tank Visual Inspections – Visual inspections are required once a year to certify that your cylinder is safe to fill and use. Visual inspections are $18.99 and include an air fill. 
Tank Hydrostatic Tests – Tanks are required to be hydro-tested every 5 years by the Department of Transportation. Hydro tests are $49.99 and include a visual inspection & air fill. 
Drysuit Repairs – We can assist you in any repair you need on your suit. Pricing depends on what service is being done.
If a particular repair isn't listed here, chances are, we can still help you. Reach out to us and ask!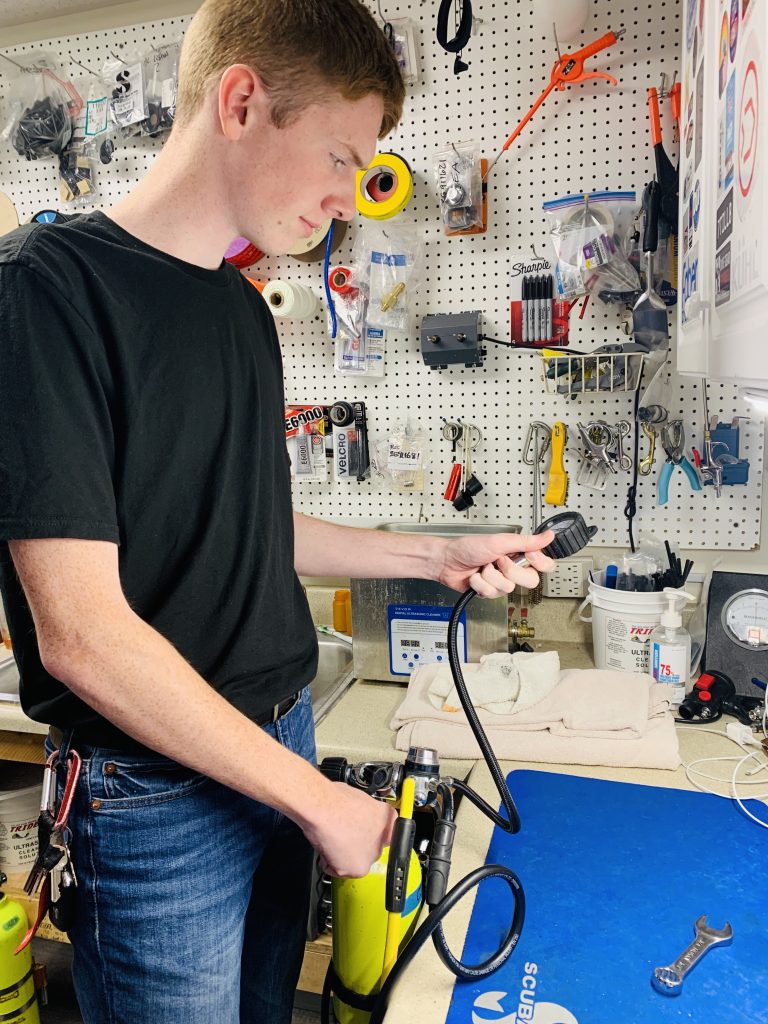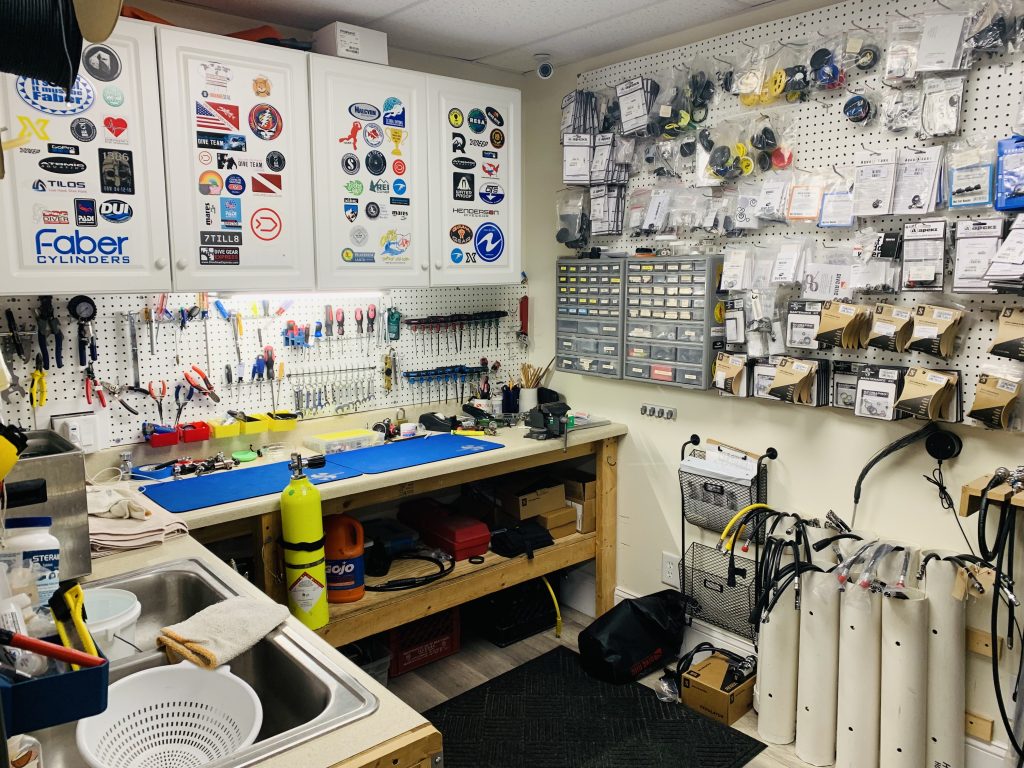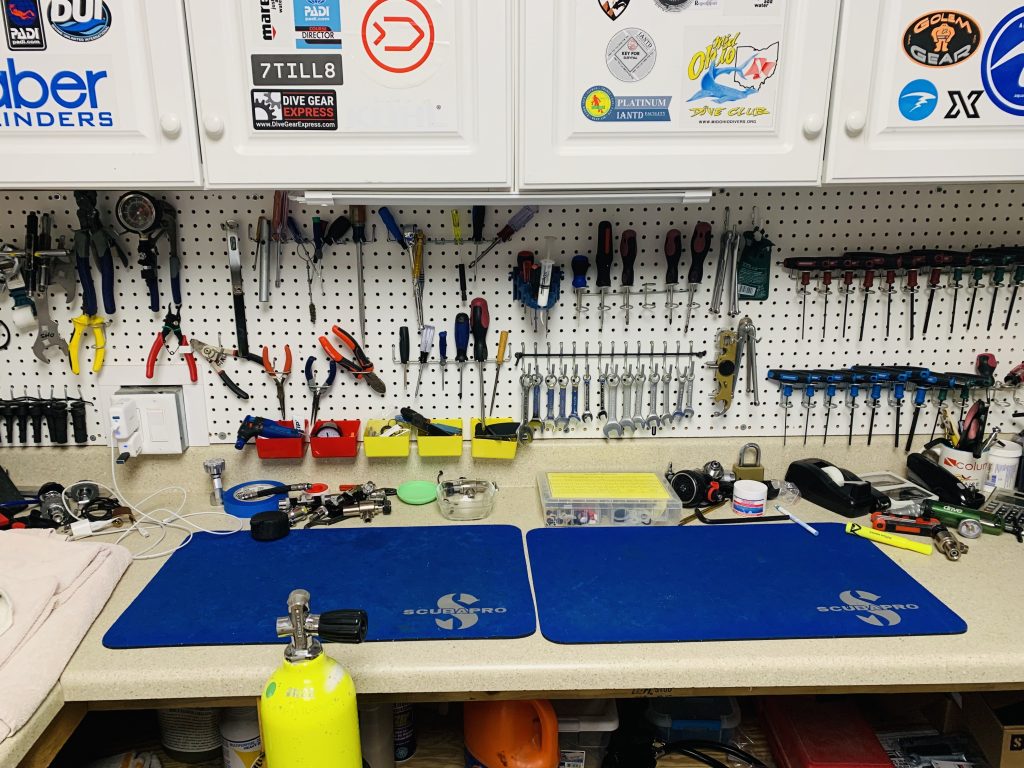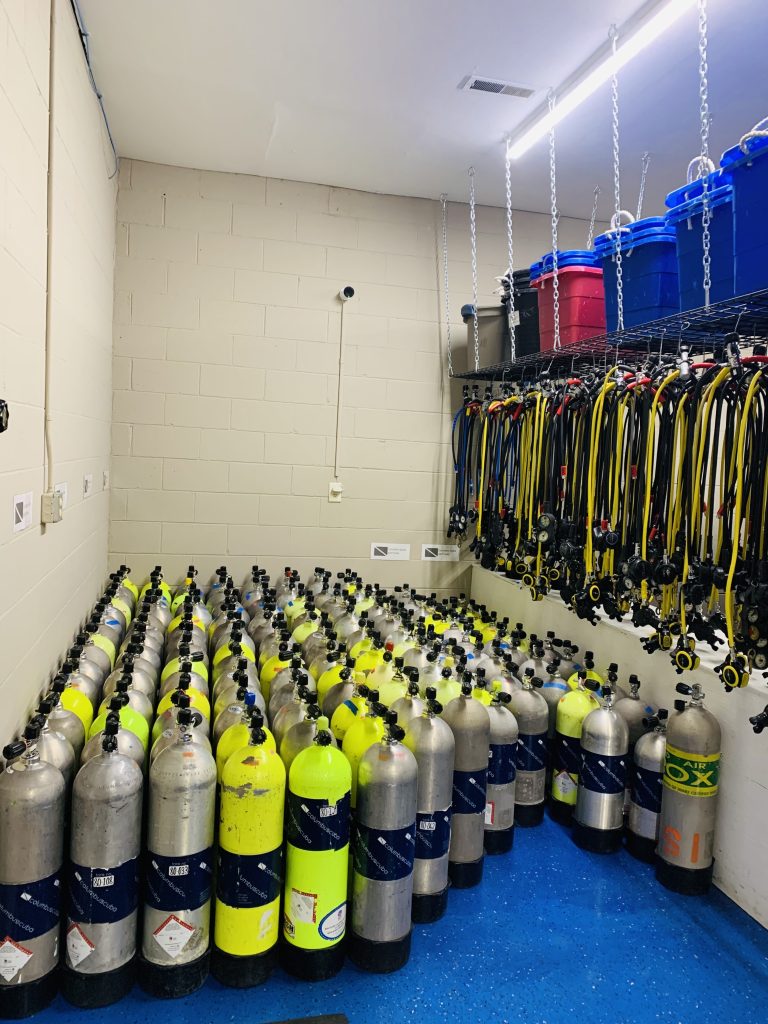 Columbus SCUBA, Inc. (CSI) rents a full range of SCUBA equipment for local or traveling diver. Our rental equipment includes top-of-the-line gear. We do not rent equipment that we wouldn't be happy using!
PRICES:
Hood – $4 per day
Gloves – $4 per day
Weights – $5 per day
BCD – $22 per day
Regulator – $16 per day
Wetsuit – $22 per day
Tank – $14 per day
Drysuit – $55 per day
Drysuit Undergarment – $20 per day
All of our rental BCD's are weight-integrated models. All our rental regulators have primary, octopus, inflator hose, and gauge console.
Current and past students can take advantage of our Open Offer of a 20% discount off gear rental items! Remember our goal is to get you out and diving!
Stop by the shop, email us: info@columbusscuba.com, or call 614-500-PADI (7234) for current availability and rates.
AIR FILLS, NITROX FILLS, TRIMIX FILLS
Our system provides filtered, oxygen-compatible air up to 4500 psi. In addition to air, we also fill nitrox blends (from 28% – 100%) and we are a certified tri-mix blender.
Stop by the shop or call 614-500-PADI (7234) for current availability and rates.
Our manufacturer-trained technicians treat your diving equipment with the care it deserves as crucial life support equipment. We go over the process with you and complete the full service and parts replacement as recommended by the manufacturer. All work is fully documented and used parts are returned to you with your equipment upon request.
We are a certified PSI (Professional SCUBA Inspectors) cylinder testing facility and can perform your annual Visual Cylinder Inspection. The PSI program is the only visual inspector training program recommended by the US Dept. of Transportation, Compressed Gas Association (CGA) and cylinder manufacturers. We can also assist you with the required hydrostatic test which must be completed every 5 years.
Stop by the shop or call 614-500-PADI (7234) to talk to us about your equipment service needs.